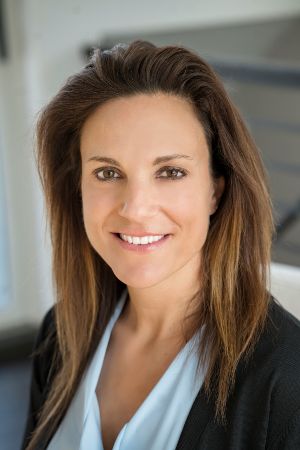 About Dr. Annuziata
Education: After earning her Bachelor of Arts degree with honors in Biology at the University of Virginia, Dr. Annunziata earned her Medical Doctorate at the Pennsylvania State University College of Medicine. She graduated with honors and in the top one percent of her class.

Professional: Dr. Annunziata completed her internship at Georgetown University, followed by a residency in ophthalmology at UCLA, in California. She then completed a three-year fellowship in orbital and oculofacial plastic and reconstructive surgery. During her fellowship, Dr. Annunziata received specialized training in aesthetic treatments and surgery of the skin, face and eyelids. She is a member of the American Society of Ophthalmic Plastic and Reconstructive Surgery.

Specialties: Dr. Annunziata specializes in the medical and surgical care of drooping, turned in, or loose upper and lower eyelids; eyelid lesions, skin cancer excision and reconstruction; thyroid eye disease including treatment for bulging eyes; orbital tumors; tearing; and dry eye syndrome. She also specializes in Cosmetic surgery including face, neck & brow lifts and popular office procedures including Botox, fillers, and skin treatments.

Personal Background: She is a native of Virginia. Dr. Annunziata was in private practice in the Los Angeles area for four years before joining Metrolina Eye. She currently resides in Charlotte with her husband, an Emergency Medicine Physician.
Please also visit us at www.metrolinaeye.com